I was able to take some cute pictures of my sweet girl this week. She makes a darling bunny. I love her
undershirt
which looks perfect with this hand me down dress we received.
Easter is really the most important holiday we celebrate. More important than bunnies, candy, and egg hunts is the chance to remember and give thanks for the glorious good news. Christ has over come death. Our Savior Lives.
Here are some ways we like to celebrate Easter.
Decorate Eggs. Like most kids we love to dye eggs as a family. It's a perfect family night activity. Some times I will use a white crayon and write surprise messages for my kids to discover. My kids love being creative and having fun
Easter Baskets. Our kids get Easter baskets Sunday morning. I try to raid the $1 store and get fun toys. I do give candy, but I try to keep it simple. My husband loves peeps so we have to get those. I like giving books, bubbles, and tooth brushes. Also sidewalk chalk, goggles for swimming, or any "summer" item I would wanna buy this time of year, like sand toys.
Gandalf, Yoda, and Draco with their loot Easter morning.
Hiding Easter Baskets. As a kid you always had to find your own basket before you could get any eggs. I usually beat my older brother, which is was great because he beat me in everything else. My kids love finding their basket. I'm excited now that we have a bigger place. I like hiding the older kids really well. Challenges are good for them.
Bubble guns were a bit hit one year...
Egg Hunts. We love doing an egg hunt. It's pretty standard but so much fun.
Matching or coordinating church clothes. You can check out my easy tutorial on making quick bow ties here.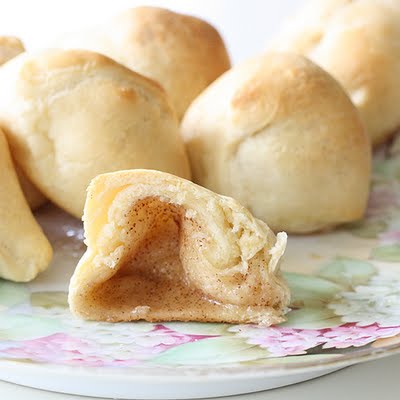 Resurrection Rolls. This is a great breakfast dish or family night snack. We have been making these for years and my kids love it. It's a great way to have a discussion about the real reason for Easter.
Reading about Christ's Life. The week before Easter we start reading about the Jesus Christ's last week. It was my husband's idea and I really love it. LDS.org has some great helps.
Church Videos. My church puts out some amazing videos about our Savior each year. We love watching these as a family and sharing them with others. They bring hope and peace.
Of course I love taking pictures as well. I got these bunny ears at Target when Yoda was a baby. Isn't he adorable. I love this picture of him!
Shari Hanson
is to talented. These were part of his 6 months mini session.
Baby Yoda taken by Shari Hanson
Easter Pictures with Shari Hanson
Yoda and his best friend at 6 months
We love Eggs hunts with cousins. We are sure going to miss them this year!
All my boys adore their big cousin who is perfect at organizing games.
Baby Girl's 1st Easter
New traditions we want to try:
My Grandma gave me a candy mold to make these eggs. I need to make them and tell my children about her. Perfect way to do our family history and talk about the resurrection.
A to Z's recipe
looks great!
One of my favorite friends shared
this post
with me. We already read about Christ's last week but I love the activities you can do with your children.
Kinda a long post but I loved looking through all the old pictures. Life moves too fast these days. I love traditions that bring us closer. What traditions does your family love?